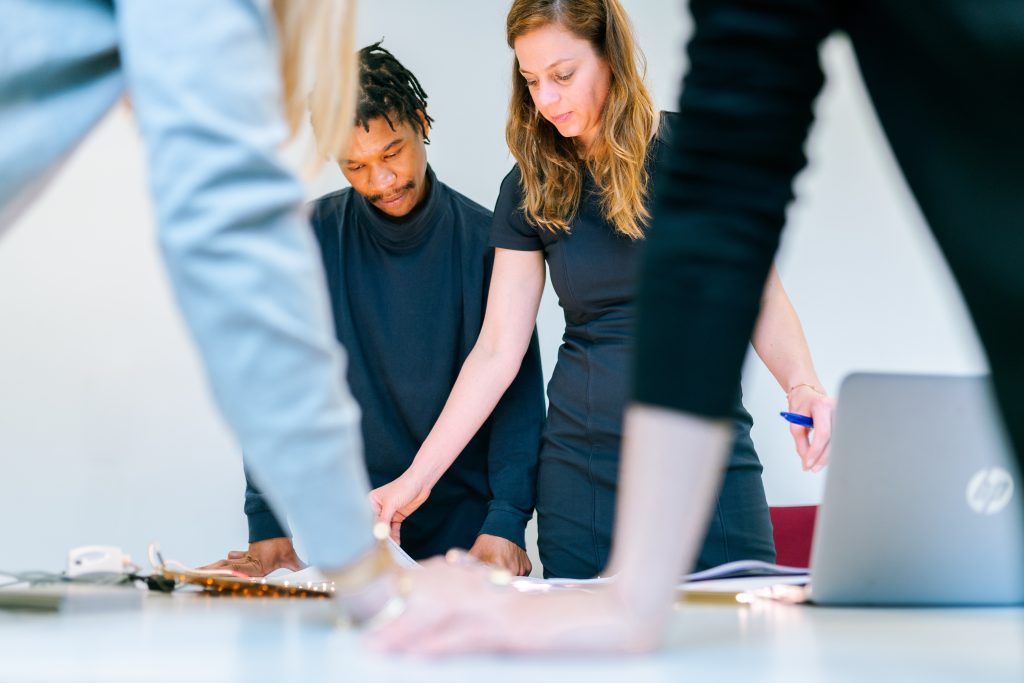 Everywhere we go and in virtually everything we do today, Information Technology is present. On both a personal and business level, we've come to depend on IT to accomplish things more quickly and conveniently.
But what exactly is Information Technology, and how are we using it in our daily lives? Let's answer these questions first, to learn why IT professionals are so vital and in-demand today.
WHAT IS INFORMATION TECHNOLOGY?
Information Technology or IT for short, in its simplest terms is the use of computers and/or other electronic equipment to transmit, receive, store, retrieve, and manipulate data. When used as intelligible forms for communication, data becomes information.
HOW IS INFORMATION TECHNOLOGY USED IN OUR DAILY LIVES?
Whether you realise it or not, we cannot function in the world as we do today without IT. There are many ways individuals use IT on a personal level as well as for business.
Personal Use:
What is the first thing most of us do when we wake up in the morning? If you answered, "Check our computer or smartphone", then you're correct! Millions of us start our day by checking our digital devices for text messages, emails, social media notifications, or banking account & investment updates.
Throughout the day or week, we use IT to purchase things we need conveniently. Many people work or study at home these days, thanks to IT. Others run a small, part-time business from their laptop or smartphone. And even those looking for a life partner can do so from the convenience of their living room! Communication today has become infinitely faster and easier because of IT.
Commercial Use:
Of course, businesses can't function and thrive well at the same time today without using some form of IT. Whether we're talking about a sole proprietorship or a large corporation, IT is what keeps businesses running. IT and support systems can be found in offices, factories and warehouses, and other distribution facilities. IT is used for a range of different purposes within the company, including sales, management, communications, accounting, human resource, operations, and data security.
In today's digital revolution, companies who use IT gain countless benefits and ultimately become the most profitable; while companies who still refuse to use IT fall far behind competition and simply cannot survive.
By now, you probably have a good idea what kind of career an Information Technology student can look forward to when they graduate. That's right! High demand for their skills and good salary are only the most basic of benefits in an IT professional's career path. Here are some other advantages of being an IT professional:
Respectability: According to one study, over 95% of Australian parents said they would support their child's interest in the IT industry, and 80% wanted digital skills and computer programming taught in school. Thus, IT is seen as a well-respected profession.
Growth Opportunities: IT is an ever-changing field. This means, you'll always have opportunities to update your skills and take advantage of new technologies and career paths.
Job Variety: Because IT is needed in practically any industry, graduates enjoy a wide range of prospective jobs to choose from. Below are just a few of the many positions available to an IT graduate:
· Application Developer
· Business Analyst
· Client Support Specialist
· Database Administrator
· Database Architect
· Enterprise/Solution Architect
· E-Commerce System Developer
· Functional Consultant
· Information Security Analyst
· Information System Auditor
· Information Technology Analyst
· Information Technology Consultant
· Integration Specialist
· Interaction Designer
· IT Department Manager
· Network Administrator
· Operations Manager
· Product Developer
· Product Manager
· Professor/Teacher
· Project Manager
· Researcher
· Software Development Manager
· Software Architect
· Systems Analyst
· User Experience (UX) Researcher
· Systems Designer
· Web Designer
· Entrepreneur
As technology continues to advance, so will IT professionals continue to enjoy high demand, good salaries, and plenty of career growth!
Do you love using Information Technology? Are you interested in becoming a high-demand IT professional? Do you dream of studying abroad for world-class education and better career opportunities?
Complete the ICT60220 Advanced Diploma of Information Technology at one of EWEP's partner Australian colleges to start your career on the best possible track!
IT graduates are in outstandingly great demand and enjoy high salaries in Australia. Australian companies are continuously on the lookout for IT graduates from reputed Australian learning institutes.
At EWEP, we help aspiring international students reach their dream of graduating from a reputed Australian college to ensure them a rewarding career and future after graduation. Talk to us to learn how we can help you study ICT60220 Advanced Diploma of Information Technology Programs in Australia.
Get your FREE CONSULTATION & ASSESSMENT today.
Ezy Workforce and Education Partners
Phone: +63 977 785 8746 / +61 419 200 663
Email: info@ewep.com.au
Facebook: https://www.facebook.com/profile.php?id=100087371763913
Website: www.ezyworkforceandeducationpartners.com