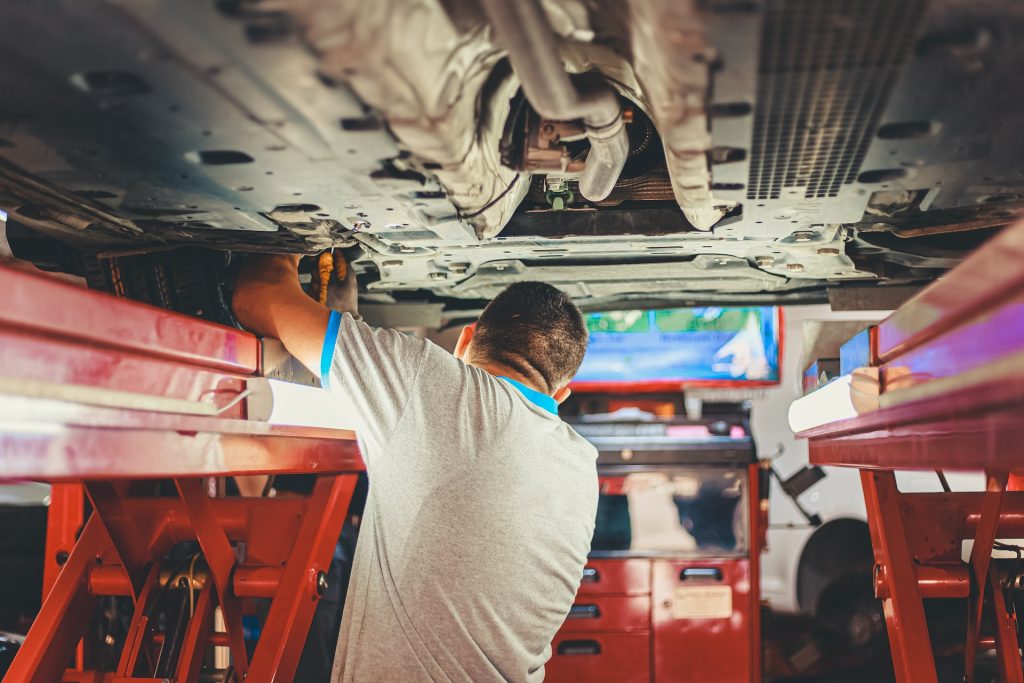 Have you always loved automobiles? Are you fascinated by how automotive engines and mechanical & electrical systems work? Do you find yourself enthusiastic about the idea of spending whole hours repairing and maintaining automobiles to keep them in great working condition? If you answered yes to these questions, then an automotive career is perfect for you!
Becoming an automotive expert is not only a fulfilling career for those who love anything to do with autos; it's a financially rewarding career as well, especially in Australia!
Australia's automotive industry is one of the most competitive and lucrative globally and is a major driver for economic growth. Hence, there's a lot of demand for auto experts in the country.
WHAT DOES AN AUTOMOTIVE MECHANIC DO?
In general, auto mechanics are responsible for maintaining and repairing vehicles. They troubleshoot issues with automobiles and fix them with the aim toward maximum functionality and reliability.
Here are some basic requirements for being an automotive mechanic/expert:
You must have physical strength and coordination, since working as a mechanic is quite labor-intensive. You'll be lifting heavy vehicle parts, working with complex tools, and doing assemblies. You must additionally have excellent coordination to work with small parts like bolts and screws.
You must have good diagnostic and problem-solving skills. These skills will allow you to discover the underlying causes of a vehicle issue and create the quickest and best solutions.
You must have proficient knowledge of tools. Auto experts work with a wide range of tools, including computerized diagnostic equipment. You must know what purpose each tool serves and how to use it correctly.
You must have satisfactory customer service and communication skills. Auto mechanics interact with customers when they need to explain the vehicle's issues, what type of maintenance is required, and what the estimated cost will be. Good customer service and communication skills are vital in gaining customer trust, confidence, and loyalty.
WHAT DOES AN AUTOMOTIVE SUPERVISOR DO?
Now that you have a basic idea of what an automotive mechanic does, let's move on to talking about leveling up your auto career into supervisory and managerial roles, which are even more rewarding!
To gain supervisory roles, you will need to have adequate experience and the right professional credentials, of course. Completing a Certificate IV in Automotive Mechanical Diagnosis course prepares you for such higher roles. This course gives you the right skills and qualifications to lead teams in a workshop or other automotive settings.
Supervisory roles require leadership capabilities, good communication skills to direct your team, and the ability to prioritise work accordingly. Below are some tasks and duties generally expected of automotive supervisors:
• Planning maintenance schedules and activities to run most efficiently
• Directing and supervising staff
• Ensuring safety compliance
• Maintaining workshop cleanliness
• Sourcing quotes for materials/supplies
• Managing & reporting workshop incidents
• Reviewing completed works
• Inputting data into management software
Upon completion of the Certificate IV in Automotive Mechanical Diagnosis program, you can expect job positions such as Automotive Lead or Master Technician and/or Automotive Technical Advisor. As already talked about at the beginning of this article, working in the Australian automotive industry can be a very fulfilling and rewarding role, especially for those who are enthusiastic about working with automobiles!
If you're an international student, you can learn more about completing the Certificate IV in Automotive Mechanical Diagnosis program in Australia by contacting EWEP (Ezy Workforce and Education Partners). We are a team of Australian education consultants who help aspiring international students and young professionals achieve world-class education and wider career opportunities in Australia by offering more affordable options to STUDY, EARN, and LIVE in AUSTRALIA.
Get in touch with us for a FREE ASSESSMENT to find out your eligibility. Schedule a phone call or in-person appointment with an EWEP consultant today.
Ezy Workforce and Education Partners
Phone: +63 977 785 8746 / +61 419 200 663
Email: info@ewep.com.au
Facebook: https://www.facebook.com/profile.php?id=100087371763913
Website: www.ezyworkforceandeducationpartners.com