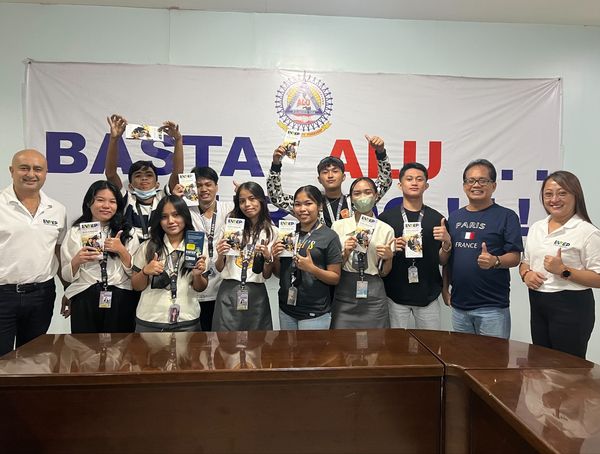 Ezy Workforce and Education Partners (EWEP), your trusted team of Australian education consultants, starts 2023 on a high note with an itinerary of consecutive free seminars in specially selected provinces around the Philippines!
These free seminars aim to educate aspiring Filipino students and young professionals about the opportunities available to them to study and work at the same time in Australia, with EWEP's help and assistance. The provinces wherein our Australian consultants would facilitate the seminars were chosen according to where people showed the most interest in what we had to offer. Thus, Bacolod, Cebu, and Baguio topped our list of provinces to visit first.
We were not disappointed as we landed in each place and were received with overwhelming support, gratitude, and participation in the seminars! At times, we felt we would never be able to catch up with the unending messages, phone calls, and personal enquiries we had to attend to! Seminars that were held in each barangay showed a constant stream of participants as well. On a daily basis, we were having to deal with scheduling phone and in-person appointments on top of facilitating our scheduled seminars, which were often held in barangay halls as a show of support to our campaign by the LGUs. But at the end of each day, we did get through it all, exhausted yet satisfied!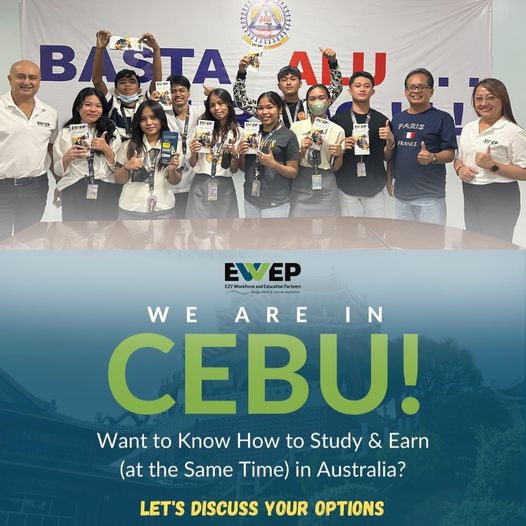 We are infinitely grateful to the LGUs within the barangays and provinces we visited, since without their enthusiastic support and faith in our project, we would not have reached such a wide audience and received such huge participation from residents.
The LGUs were a big part of our success. They helped us promote the seminars and urged residents to join these seminars as an opportunity for them to build a better future and gain wider opportunities in Australia. They also connected us to key people and groups that would help us spread our campaign more widely and easily. And ultimately, we were touched by the gratefulness of LGU officials as they called our project a "blessing" and "a glimmer of hope for Filipinos during these hard times".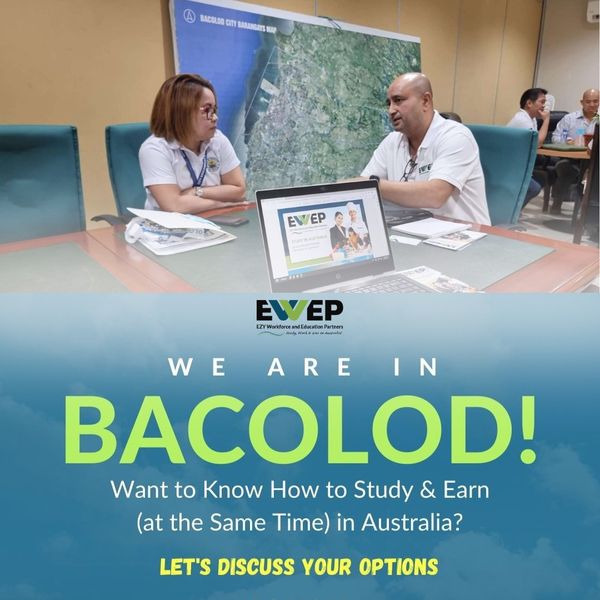 First on our list of provinces to visit were Bacolod and Cebu respectively, where we were quickly and excitedly endorsed by LGUs to host seminars across their various districts, making our campaign flow smoothly from district to district.
The seminars resulted in many signups to our programs, which are now in the processing stage as our signups continue to prepare their requirements for course, college, and Australian Student visa application with our assistance.
Next on our list was Baguio, where we were equally well-received and supported by the LGUs and managed to generate many signups, just like the first two provinces.
As an additional great news, we are currently finalizing arrangements in building EWEP satellite offices in Cebu and Bacolod, so we can accommodate our future Australian international students more conveniently.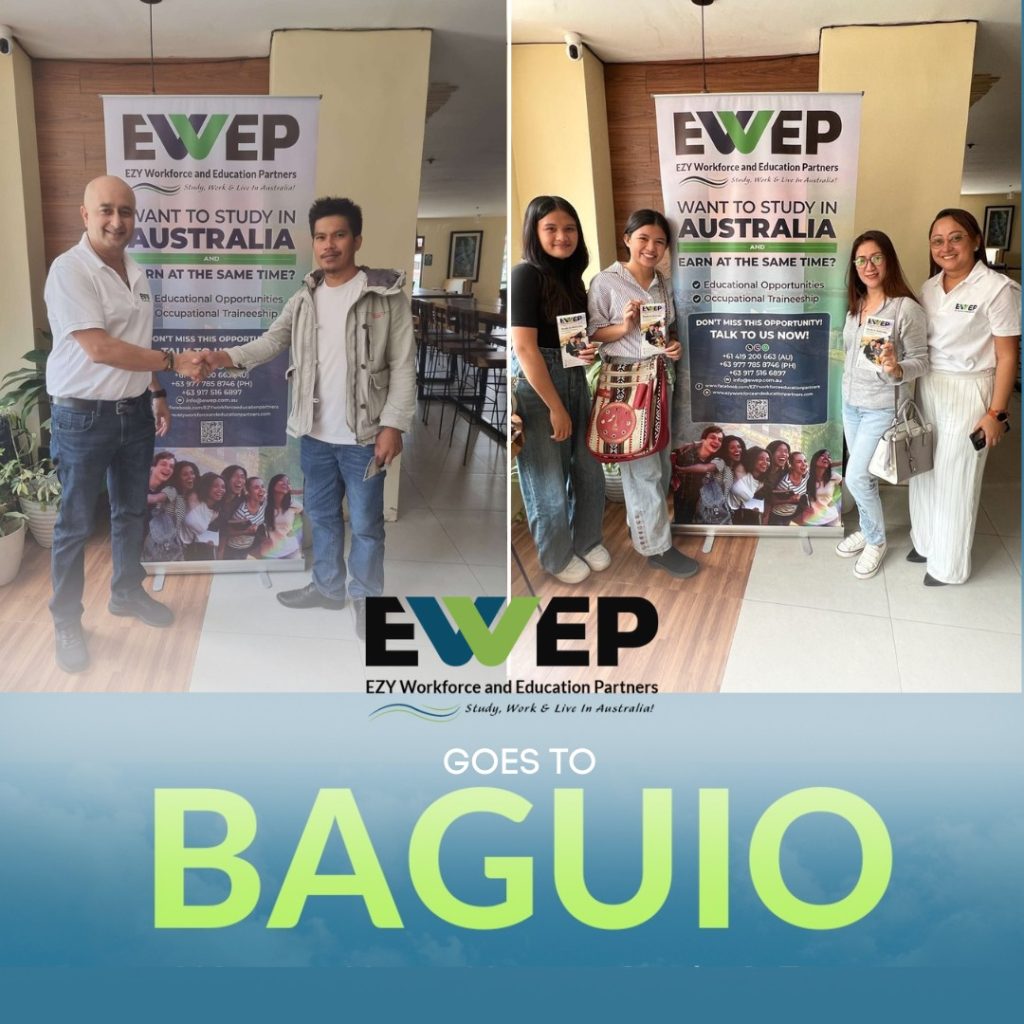 To sum up our first campaign of seminars this 2023 in Bacolod, Cebu, and Baguio, it was a wonderful success that we definitely hope to continue as we travel through the other selected provinces around the Philippines.
We'd like to give our heartfelt gratitude to all LGUs in the three above-mentioned provinces for their all-out support and faith in the EWEP project. We'd also like to thank all seminar participants and especially our signups for your trust in us! Our promise remains to ensure that you are well-assisted and taken care of in your journey toward a better life and future in Australia. Cheers!
Did you happen to miss the EZY Workforce & Education Partners seminars in Bacolod, Cebu and Baguio? Don't worry, you can contact us today and schedule a free assessment so we can evaluate together your potential education pathway to Australia.
Ezy Workforce and Education Partners
Phone: +63 977 785 8746 / +61 419 200 663
Email: info@ewep.com.au
Facebook: https://www.facebook.com/profile.php?id=100087371763913